Horray! It's time for my first full cosplay blog! In these cosplay blogs I plan on talking about each aspect of my cosplay from wig down to shoes! I remember being in a cosplay rut not knowing what I wanted to do for Otakon...so there I was watching Danmachi or Is it Wrong to Try to Pick Up Girls in a Dungeon? with the other tares. At the very end of the episode, here comes Ryuu, not in her maid clothes, but instead in this bad ass dungeon-ready get up. I knew this was it! It was the cosplay I had been searching for all summer! It was nice not being a cute idol for once!
The first thing I looked into was ears! After looking around, I decided on
Aradani Small Anime Elf Ears
. I DID NOT get them painted because Lilitare is a painter and I knew she would help me make these ears amazing! I saved $5, yay! I really recommend these ears for your next elf cosplay!
The ears out of the box, unpainted. Also, a tiny bottle of spirit gum!
I got stuck looking for a wig for a long time. I went into it thinking her hair was just a short blond bob, but I was very wrong...Her hair is actually this yellow-green color and I could NOT find a matching shade. It even says the hair is green on her wiki page, like, what?? I was even willing to shell out for an arda wig if it would match, but none of their shades matched what I was looking for! So, after scouring the depths of aliexpress, I finally found a wig that was as close as I was going to get to Ryuu's color. Of course, this wig had no reviews and only 1 picture...I bought it anyway...It's actually supposed to be a
Hanayo Wig
from Love Live!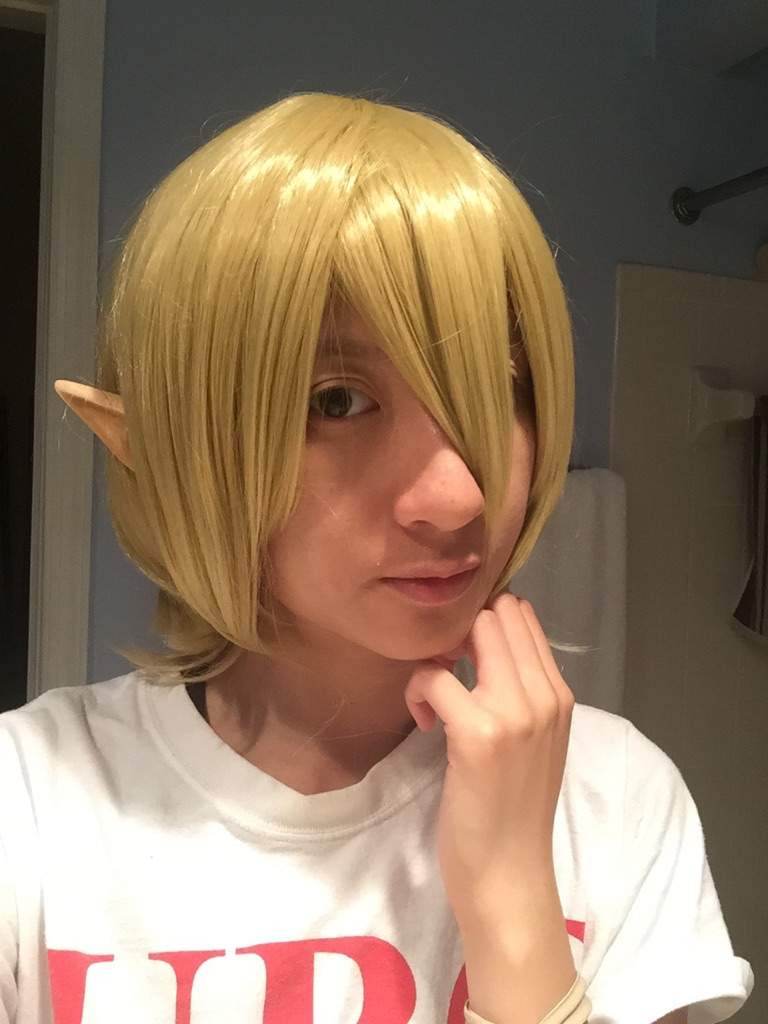 Here it is out of the package! Kind of a bad Hanayo wig, no?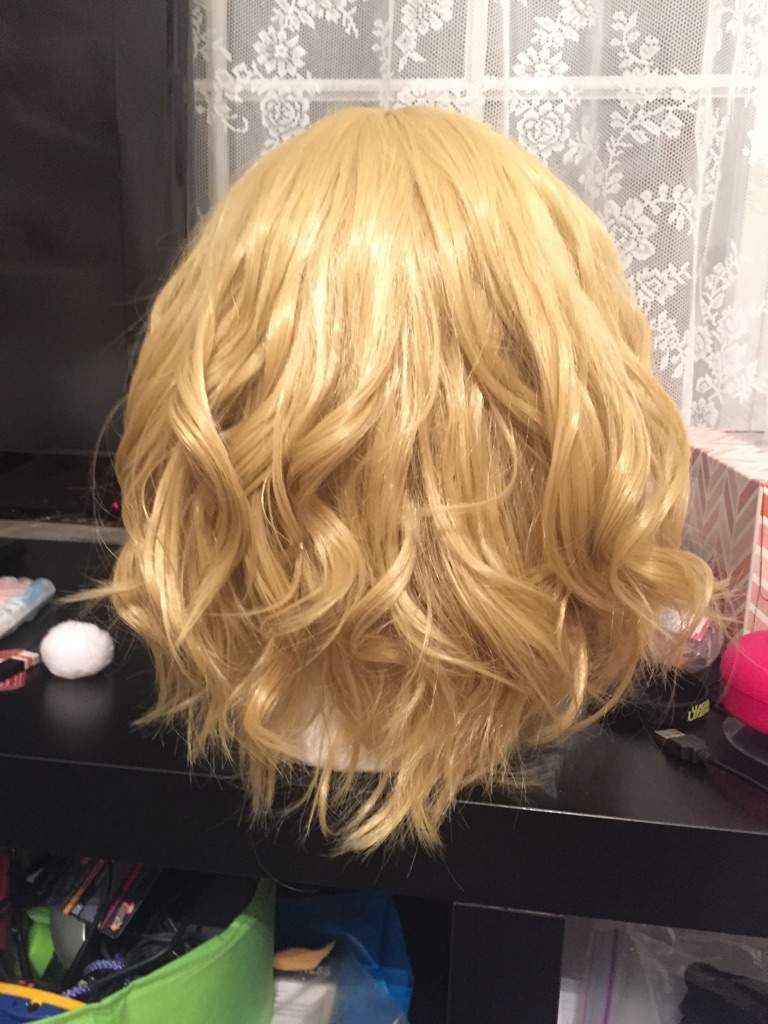 After curling.
I had never curled a wig before and I thought it would be easy peasy, like straightening! After a solid hour of attempting to curl and it not working, I hunted down some tips and tutorials and learned that SPRAYING WATER on the sections of hair before curling them will make them stay!! Good to know!
For contacts I wanted something really blue. I went with EOS Neon Blue lenses. They were OK. I felt that my eyes were more buggy than I wanted, but I guess the color was there.


The shirt I had made with help from a friend, but it turned out to no fit me correctly at all...I asked my seamstress aunt to help me fix it, but she ended up just making a whole new shirt! She also had the idea of sewing on some nude colored diamonds where Ryuu has holes in her shirt for ease of construction.
Making gloves was a pain with all the little curves! This fabric also wasn't very stretchy. Some fingers may have been strangled during the fitting process! I went for the easy method of just tracing your hand out on paper and then cutting it out.
For pants I just ordered some spandex shorts in dark green. They were very comfy and cute! For the boots, I made boot covers and covered up some $4 heels. This was my first time making full covers and my friend and I used the saran wrap and tape method to make a pattern. What I don't really get still is how you're supposed to sew the two side you make together, they're two different curvy shapes that somehow fit together??? I just used a hot glue gun to press the fabric onto the cheap heels.
Weapons were all made by Kuritare, what a precious angel he is. Definitely check out his tutorial posts for Ryuu's weapon!!
And this is the completed cosplay! A lot of people helped me with this cosplay, so a big thank you to everyone! I really couldn't have done this without your support! I got a lot of meaningful positive feedback from this cosplay and that just made me realize how great my friends and family are!
Thanks for reading my first full cosplay blog! I will do full reviews or tutorials of anything if anyone asks, don't be shy!!